WE PUT COMFORT, STYLE AND CONTROL AT THE TOP OF OUR LIST WHEN IT COMES TO MAKING EVERY RIDE IN YOUR MOOMBA® A MOMENT WORTH REMEMBERING.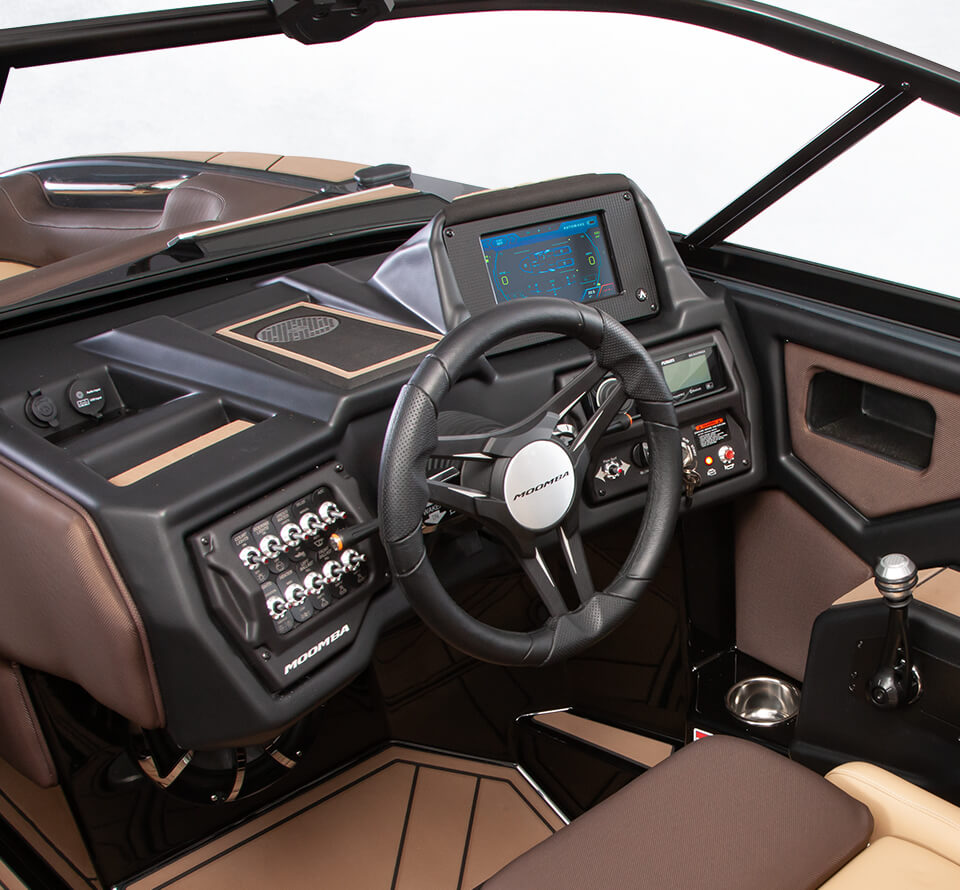 7" TOUCHSCREEN DASH WITH WIRELESS CHARGING PAD
A stylish dash design with 7" touchscreen display puts even more within reach from the driver's seat—including a convenient wireless phone charging pad. The touchscreen is offset to give the driver unobstructed views, while offering one-touch toggling between home, control, AutoWake® and navigation display views.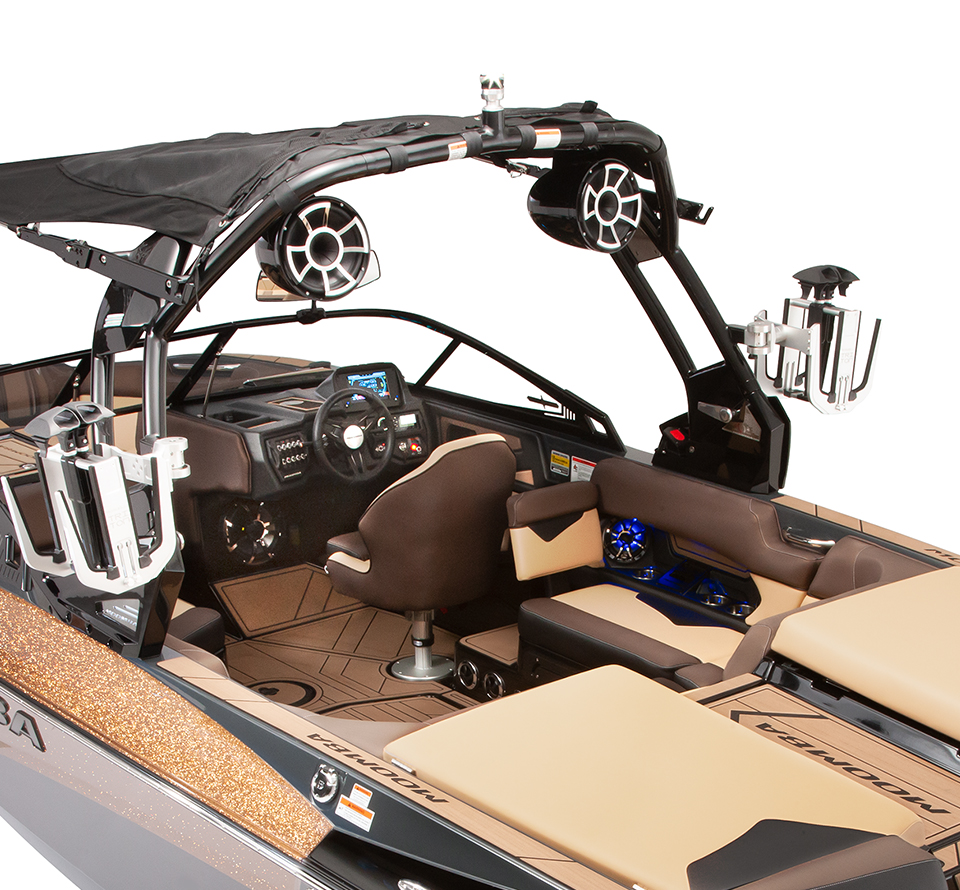 Performance Marine Audio
Every Moomba comes equipped with marine-grade components like Bluetooth® Fusion® Stereo with zone control and 6.5" Wet Sounds™ speakers designed to keep the music flowing for years to come. Want to turn it up a notch? Choose from premium audio options like 8" or 10" tower speakers with SYN amp, Revo bow speakers with built-in lighting, and a sub-woofer to make getting off the boat impossible.
FLOORING OPTIONS
SNAP-IN, FAST-DRY CARPET
If there's not a little water somewhere in your boat, you're not in the Moomba state of mind. That's why Moomba comes standard with plush, quick-dry carpet that snaps out in seconds for cleaning.
NON-SKID GATORSTEP FLOORING
Choose our plush, non-skid flooring from Gatorstep if you're serious about extreme durability, comfort and increased traction for long days on the water. It cleans up quick and easy when you're done, and comes standard on the Makai and Kaiyen.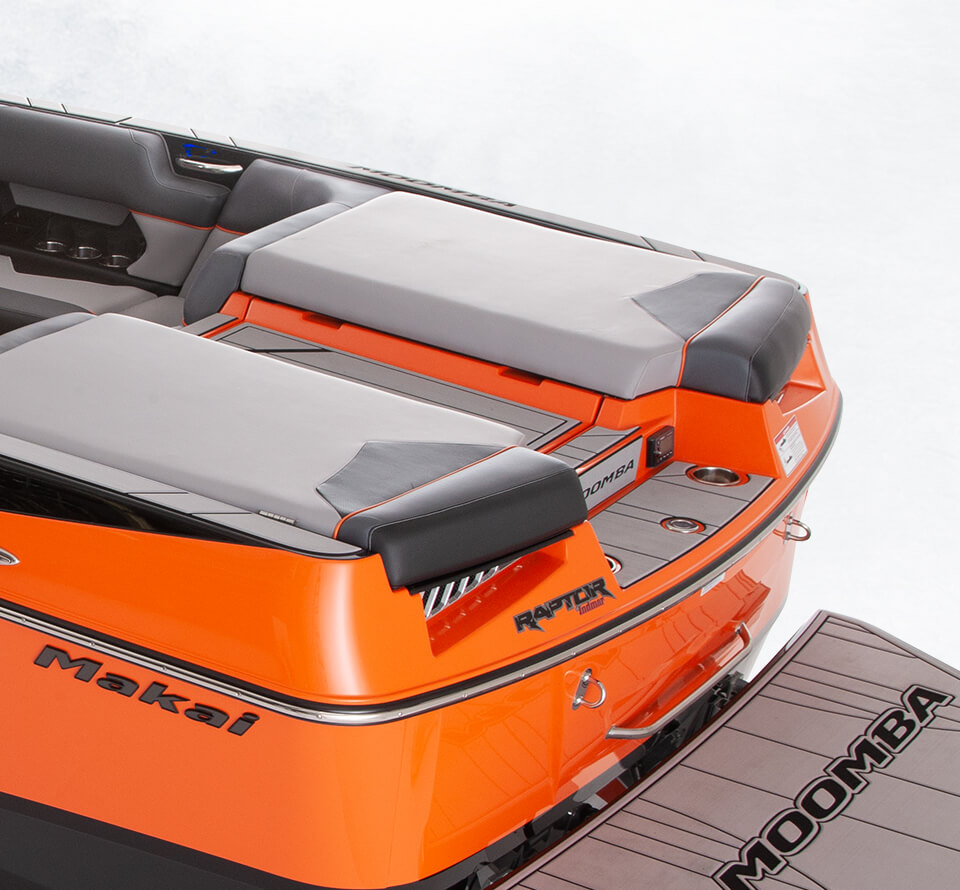 Transom Walk-through & Walk-Across
All Moomba models make getting into position to ride as effortless as possible. Most models feature an intuitive transom walk-across with step-down design to move between the cabin and swim deck. Kaiyen and Makai models feature a scalloped walk-through design for seamlessly moving through the transom area.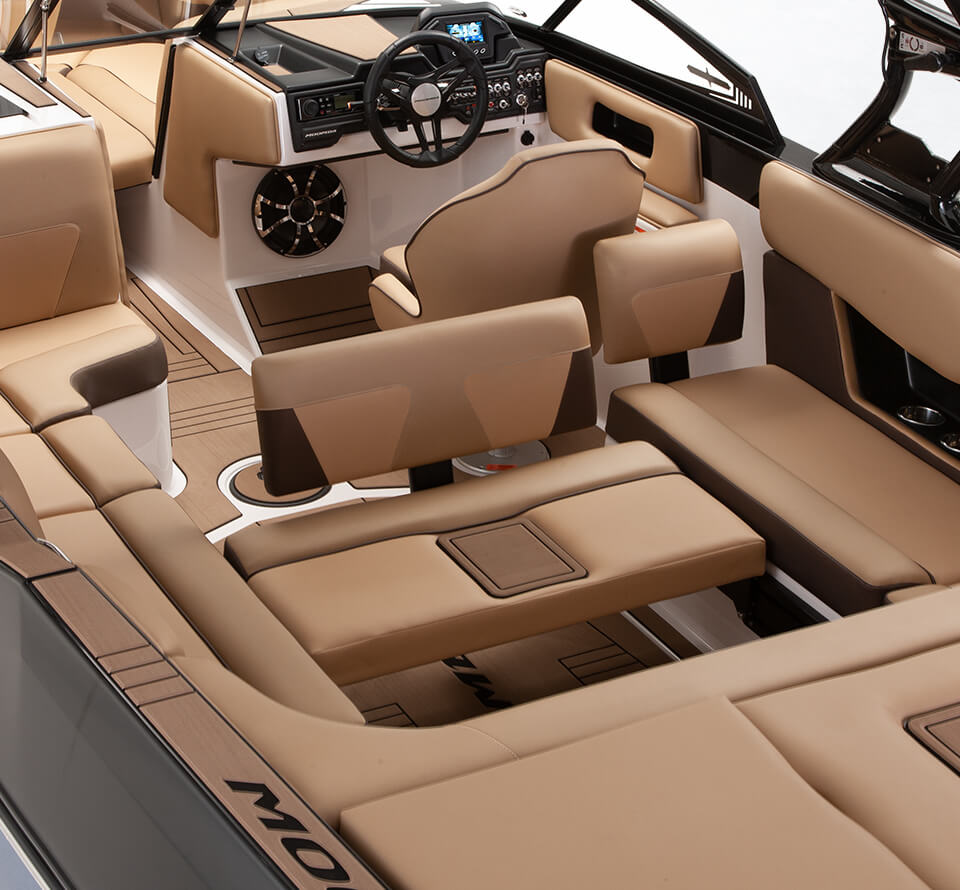 CONVERTIBLE REAR FACING SEAT
The standard convertible sliding rear seat that comes on every 2020 Moomba is equal parts convenience and smart design solution. This comfortable seating configuration quickly converts from a traditional bench to a rear-facing seat for passengers to catch the action behind the boat. An optional backrest adds even more comfort to this stylish feature.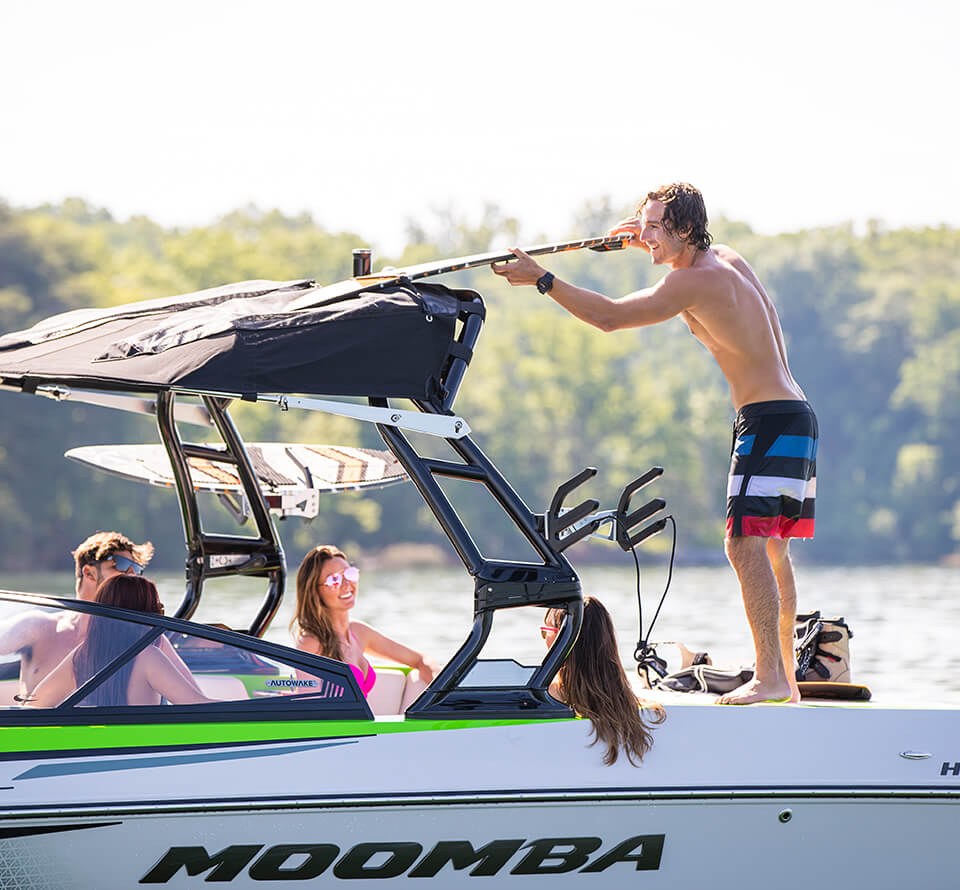 A3 PREMIUM TOWER BIMINI WITH SURF STORAGE
The Moomba A3 Tower was designed to work quickly and easily—and look good doing it. Featuring easy fold assist, optional bimini and multiple board rack options, Moomba logo lighting and color accent options, the A3 tower is another standout standard Moomba feature.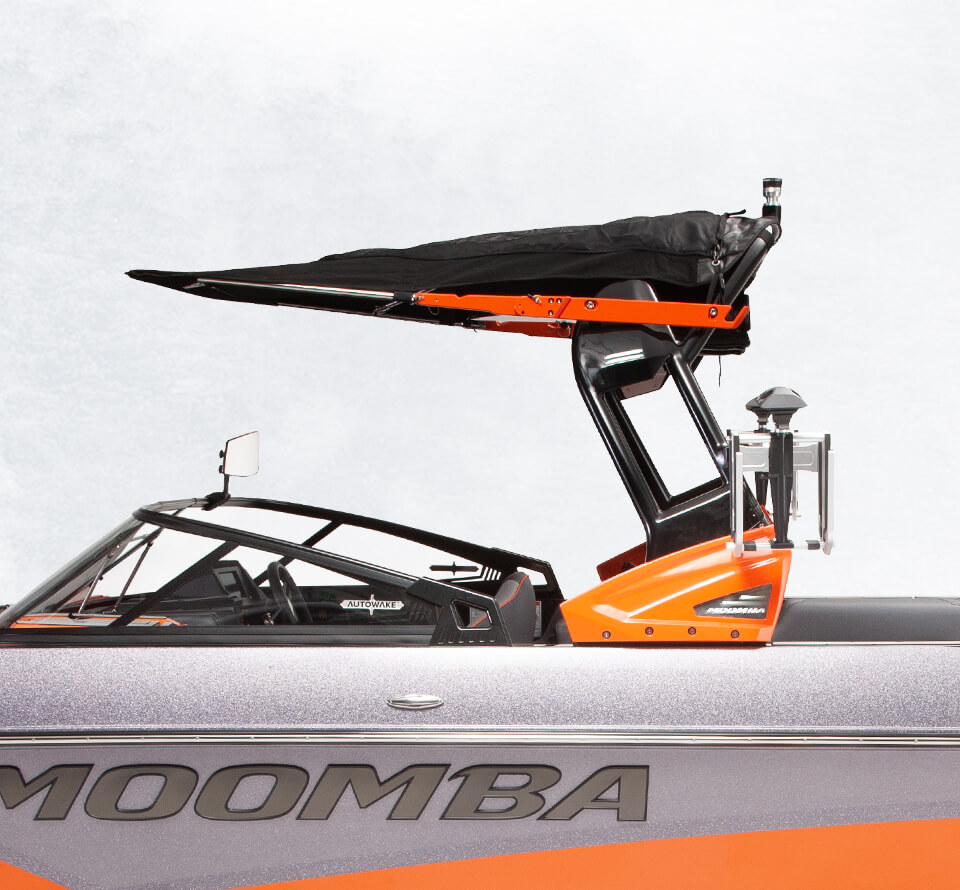 Pro Tower with Fold Assist
We've upped the Moomba tower game with the stylish and high performance Pro Tower with fold assist. With standard LED lighting, bimini with surf storage and surf pylons on either side, it's a sleek and versatile tower that folds up or down with ease. Its new folding bimini arm design allows the Kaiyen to slip easily into an 8ft. tall garage door.